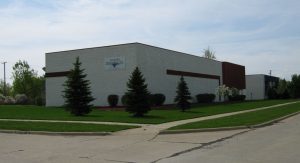 Every manufactured product is unique. Every manufacturing operation is unique.
These statements seem obvious, but only manufacturers and Manufacturing Engineering companies like Innovative Automation truly understand the implications and importance of these statements. Designing a product to be functional and manufacturable is difficult. Manufacturing a product in a manner that emphasizes part quality, maximizes production efficiency, and creates value is also difficult.
The key to overcoming manufacturing difficulties is to thoroughly understand and fully embrace the critical importance of the principle of unique products and their unique processes. No company has ever created a competitive advantage by simply mimicking their competitor's strategy. Optimize your unique qualities and processes and you will drive value into your product and your company.
"Copying your competitor won't help you beat your competitor. You need to think beyond your competitor." – Gerhard Plenert and Bill Kirchmier. Finite Capacity Scheduling: Management, Selection, and Implementation. John Wiley & Sons, Inc: 2000.
Innovative Automation was founded based upon this uniqueness principle. With our multi-faceted technical team, we take great pride in identifying what makes our customers truly unique in their market and helping them determine the solution best suited to tackle the challenges in their manufacturing processes. With this as our driving principle, we are able to provide the unique solutions that your unique applications require.
Understanding the principle of uniqueness, we will never force an application to fit an available system design. Unfortunately this is all too common in manufacturing today where recommendations are made based strictly on catalog solutions. Instead, we will engineer a solution specific to the requirements of the application. Our broad knowledge base of previous system designs and build projects allows us to leverage techniques and technologies in application for the specially engineered systems that we create.
A common phrase used in engineering today is Mechatronics. This phrase embodies the importance of both mechanical and electrical disciplines in today's manufacturing environment. At IA, we take this a step further via the IA Method. The IA Method not only provides for a clear understanding of Mechanical and Electrical Engineering, but also Chemical and Process Engineering. Most manufacturing operations today are influenced by some manner of chemical processing whether it be cleaning, lubrication, coating, or many of the other areas in which process knowledge can make the difference in an application. Our executive team has been constructed to provide technical leadership in all three of these major disciplines affecting the manufacturing process. Along with this leadership team, we maintain in-house expertise in Mechanical Design, Controls Design, Detail Manufacturing, Machine Build and Electrical Build. With the depth of experience of our staff, we believe we can provide a comprehensive basis to better learn and understand our customers' needs and thus provide value through our custom developed manufacturing solutions.